Recently, I overheard three teenage girls talking and their entire conversation was comprised of steadily putting down other girls in their peer group. One after another, I heard the negative comments: Her hair is too frizzy. Why doesn't she stop blow drying it? I can't stand being around her. She wears the weirdest clothes. I feel bad for her coming from a rough family, but still…
Each time a new name would come forward I would think, "This time, surely they will say something kind or positive?" But sadly, they did not rise to the occasion.
It reminded me of when I was in middle school and looked like I invested in hair products like shortening and a yard rake. I was picked on occasionally: sometimes for being white in a majority black school, sometimes for my religion and sometimes for just breathing, but overall, I had it good. I was active in choir and dance and had a good core group of friends who were awkwardly making their way through adolescence, one bottle of zit cream at a time.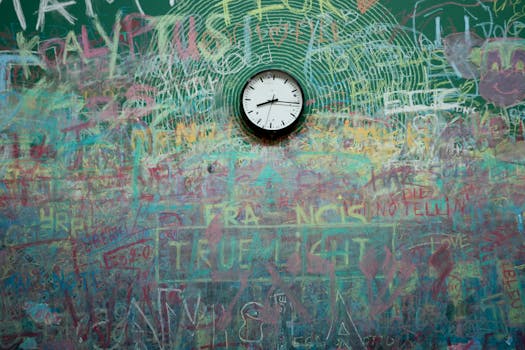 Melissa was different though. She had long, wavy hair and came across as haughty and cerebral. We had many classes together as well as having the honor of being part of a divorce care group organized by our school counselor.
So, Melissa and I (along with a few other poor souls) met and then went our separate hunching-shoulder-adolescent-ways down hallways filled with even more confusion than what was in our head. I am not exaggerating that if you offered me a cool million dollars to relive my middle school years (or even one day), I would solidly refuse.
In addition to coming across as smarter and distant, Melissa had an issue with being emotionally fragile. And by fragile, I mean crying at the drop of a hat. If she didn't understand an assignment or if she felt the teachers were being unfair, she would mad-cry and we would all stare at our desks uncomfortably. I wanted to whisper Stop being different, Melissa! Be invisible like the rest of us! Don't make a scene! But I didn't and she did, and the poor girl was ostracized and mocked for three years.
I never joined in the teasing but I never stood up for her either. I acted friendly by talking to her in the locker room or I would say, "Hi" in the hallway but I never invited her over to my home or called her—you know, the behaviors that legitimate friends do.
So, it surprised me when, at Christmastime in eighth grade, she approached me in the locker room and handed me a gift with a note attached. It said something like, "Thank you for being my friend." Wrapped inside was a small container that was shaped like an igloo with a penguin sitting on top.
I remember being surprised and, I'm embarrassed to admit now, that I felt the same emotion then. Did anyone see her giving that to me? Would they really think that I was her friend? Either would have threatened my ranking in the shockingly fragile caste system that is middle school.
In the years since, I have looked all over Facebookland and the Internet to find dear Melissa, but to no avail. I hope she eventually found her footing in life and a solid group of real friends who stood up for and accepted her.
And if I met her now I would say, "I'm so sorry that I was so immature and unsure of myself as a thirteen-year-old that I wasn't courageous enough to not just not join in but to stop it. Middle school is hard enough without also being completely alone. I'm sorry that I chose the easier wrong instead of the harder right.
Now, twenty-something years later, as a mother of a special-needs child, I see with painful clarity that not being mean isn't the same as being kind.
And that true friendship where someone loves and accepts you for who you are is rare, especially when the adolescent mind is constantly comparing, contrasting and ranking oneself against all others. It's an emotional war zone and it's a miracle we all make it out alive. And as our special needs daughter approaches the outer edges of the Hunger Games-esque arena in the next few months, I'm taking a lot of deep breaths and praying that everyone will be kind to the sweet girl who happens to slobber and has the capacity to cripple your foot with her two-hundred pound wheelchair.
So, adults and teens alike: just be kind. People don't have to DO or BE anything to deserve your kindness and friendship. YOU JUST NEED TO BE KIND. PERIOD.
And if you find yourself making statements under your breath like, "She sure has let herself go." or "Would it hurt her to put a little make-up on every once in a while?" then today is a great day to begin that metamorphosis from being an insecure and constantly comparing adolescent to being a mature adult who seeks out and encourages others, especially when they are struggling.