I am not an expert at many tasks. My desk is in constant clutter, my fashion sense leaves much to be desired, and my ability to decorate cakes is on par with a 7-year-old.
But traveling with children? Solo? For thousands of miles? For a month?
I've got you covered, baby.
Just call me the Martha Stewart of the highway, the JoAnna Gaines of Airbnb or the Bobby Flay of fruit snacks.
Every two years we travel back to our southern roots to visit family on the other side of the country. Due to the fact that we have a child in a wheelchair (plus three other kiddos), the best option logistically and financially is for the children and I to drive out and back while my husband flies and meets us there. I genuinely think I get the better deal.
Each trip we take different routes. On our last jaunt we went through a sliver of Canada and peeked at Niagara Falls, traversed through upstate New York, explored Amish country in Pennsylvania, and landed in Washington DC for a few days. It was exhaustively amazing.
I'm positive this type of travel is not recommended by AAA (or even my mother) and has never been articulated in a travel magazine. But out of necessity, it is our best option to get us from Point A (Montana) to Point B (North Carolina) via Points Q, F, W and K. With a short jaunt to the south side of sanity.
So, campers, if you have a road trip (even a normal/non-epic one) planned for this summer, huddle up.
Here is the to-do list:
Pack like a pro. Pack by days, not by child.
Step 1: Go to a dollar store and buy Ziploc bags large enough to hold a yak.
Step 2: Wash all the clothes and don't let them wear anything cute for a week.
Step 3: Pack clothes in one bag for everything you will need in a day —PJs, day clothes, underwear — for you and the children. This is especially helpful when I roll into a hotel or Airbnb  at 9 p.m: I'd grab the rolling suitcase encasing one yak-sized ziplock bag and one with toiletries, and I'd be done.
   If you have room in your vehicle, pack a baby or camping potty for those inopportune moments when the toddler just fell asleep or you are on a mountain switchback with no facilities within a state line and your 5-year-old swears she can't hold it and will explode at any second. I also line it with a plastic store sack to ease the clean up. You laugh, but one day you will leave me millions. Don't forget: Leave me millions–and not millions of potties–dollars, people.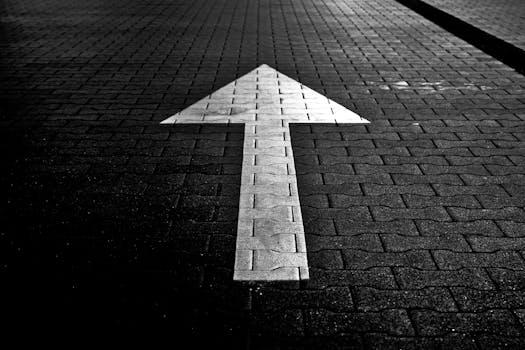 3. If you know you will be traveling through toll country, get a roll or quarters and don't let your kids buy candy with it, because somewhere down the line there may be an instance when you     will be 50 cents short and it will be for the grace of all things good that the toll lady lets you hand in your last penny and gum wrapper and kindly tells you to stop soon to get more change because there's another toll gate ahead. I seriously wanted to kiss that angel woman on her forehead.
And, equally important, the don'ts:
Don't tell your children about the questionable 2-star hotel "nowhere near you need to be" hotel you accidentally bid on using Priceline. Your 10-year-old may be terrified to sleep and cling to you — all night long — because someone at any time could break in and murder us all.
Don't attempt a road trip of great length without knowing your kids' limits. Since we live in Montana and routinely travel for hours, my children are pretty good to stare at trees and such. I usually don't jump to the DVD player or other electronics until the day's midpoint. They have to entertain themselves with things we packed or by listening to stories or music. Check out your local library (or download podcasts) for great kids' stories that are interesting to all ages (see ideas listed in the notes below).
Don't always count on your Google maps or smart phone for directions. There were a few times when I was very grateful to have a paper map. Computers and satellites are smart, but not without flaws.
Don't kid yourself that it will all be awful, or it will all be side-splitting fun and mirth. Either way, you'll end up miserable. Whatever you do, get enough sleep and eat well enough that you are fun to be around. Don't zone out but be aware of things you can talk about while stuck in the car together for days on end. Know that your itinerary is merely a suggestion and can be changed. On one trip, the kids wanted to stop at the "famous" Corn Palace in South Dakota. Was it interesting? Sure. Was it basically a grain-decorated souvenir shop? Uh-huh. But, it surely wasn't a waste of time because the kids got to stretch their legs and see various hues of corn glued to a wall. Woot!
And maybe after you return home, and are catching up on mounds of laundry, you'll hear the kids laughing about the time Mom drove up the exit ramp or got lost in the middle of Nowhere, Iowa.

Then you will realize that it's not even about the journey or the destination — it's about the memories. And you were there.
Resources:
As our kids have grown (and having four older children often causes us to have to get suites or double hotel rooms), we have started using Airbnb quite a bit. Most of the owners are local concierge agents and guide you to the best restaurants and things to do in the area. When we were in DC we stayed in the Capital Market area and were even provided with pre-loaded Metro cards. You can use this referral link to get a sweet deal off your first time using this great site.
If you ever go to Niagara Falls, save yourself some parking money and drive to the back side of the falls at the state park where you can park for free. I thought seeing the water flowing into the falls was just as fascinating. And the history behind Three Sisters Island was interesting, too. See cruddy iPhone photo below:
If you ever are in upstate NY and want to see where the birth of Mormonism happened, check out this free and interactive visitor's center. Our kids got to pick apples from the orchard and we enjoyed the feeling of that sacred place to our religion. Yes, another iPhone photo:

Podcasts:
I will do an entire post this summer on my favorite adult podcasts but here are just a few kid's podcasts that we have started listening to. Please share your recommendations in the comments!
Brains On-a podcast for children and curious adults
Wow in the World– podcast for kids ages 5-12 that illuminates the wonders of science, technology, discovery and inventions.
Stories Podcast-Children's Story Podcast for Bedtime, Car Rides, and Kids of All Ages!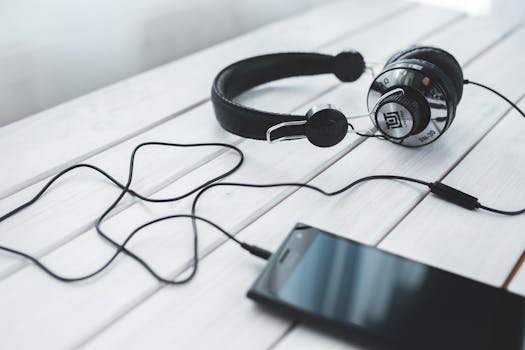 Audio books:
For early elementary, we enjoy

Junie B. Jones

series,

The Magic Treehouse

series,

A to Z Mysteries

,

The Calendar Mysteries

series (both by Ron Roy) and a children's comedian called Bill Harley.
For upper elementary/tweens, we like

The Little House on the Prairie

series,

All of a Kind Family

(older series about a Jewish family in NY), 

Fablehaven

series,

The Candy Shop War

(two books) both of those are by Brandon Mull, Percy Jackson series, Harry Potter (watch out for British narrators which are hard for kids to understand sometimes), 

The Sisters Grimm

series and the 

Nerds

series (both by Michael Buckley) and the

Gregor the Underlander Chronicles

by Suzanne Collins.
Please share your additional recommendations in the comments!
Have a great summer making memories (and keeping your sanity) with your kiddos! And please leave your questions, suggestions and hacks below in the comments!