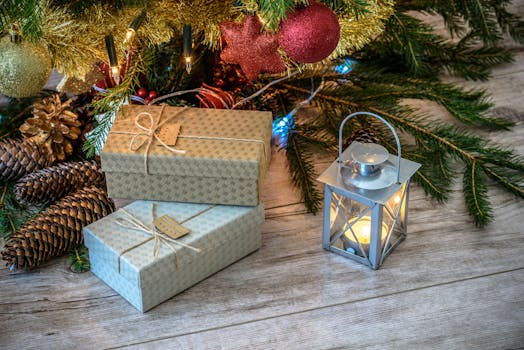 Probably like many of you, we have a tradition of giving our kids Christmas books each year.

As a special thank you to all the TPIL fans out there, I am sharing some of our favorite books for all ages: from board books for your wee ones to teen chapter books.
Many have been bought from book sales at school but many were ordered because we loved them first from the library and had to have them in our permanent Christmas collection.
If you'd like to go ahead and purchase some for your kiddos to receive by Christmas, you can click on the title of each book to be taken to Amazon.com. And for December 12-13th you receive $5 off $15 you spend! See details here
Even though I'm a writer, I fail at captioning photos (1st photo: Here we are at the aquarium. 2nd photo: Here we are looking at fish). I'm really quite lame. So, take that in consideration with my short mini-review of each of these beloved tales. I share them because we have loved them over the years.
If you don't have any Jan Brett books, you must at least get one of these. She is a phenomenal story-teller and illustrator. Her intricate illustrations that tell the pre/post story on each page is a joy for kids to discover. We own three of her Christmas books and these are our two favorites:
To enter the giveaway, you just simply follow the entry requirements. Each item gives you one chance to enter for a total of four.

You must then click the form on the Rafflecopter form. Just being a follower this time will not suffice unless you click below saying that you are a follower.For those new to giveaways, it's super-easy. I think. This is my first one so let me know if you have any issues.
This is only for US pals and on Friday I will announce the randomly chosen winner. You will then get to pick one you would like to have in your home and BAM! it will be on its way to your home (hopefully) before Christmas.
Leave a comment below listing your all-time favorite Christmas book!
*This post has affiliate links*