I never knew Zoom was a thing until COVID-19 and now I've turned a proper noun into a verb as in, "Let's Zoom later today!" or "Does your son want to Zoom with mine at 2?" We often have multiple Zoom meetings for any one of our four children at least once a day and sometimes more. I feel like an administrative assistant rather than a mother tracking meetings, devices, and a paper trail that is neverending. Can I get an AMEN?
Just this past week, I was in a Zoom meeting with our daughter's amazing Occupational Therapist who is guiding us and her high school teachers through the technological web needed for her to use her speech device to complete homework online without one of us losing our mind, soul or last thread of patience.
"I'm a horrible teacher and paraprofessional, " I tell her. "I have my own tasks, work, and responsibilities. I can't sit next to her for hours while she reads about electromagnetic fields. Someone, please fire me."
The ever-encouraging and childless OT responds, "I don't know how you (people with kids) are doing it ALL! It's got to be overwhelming."
This is when I turn to the camera and drop the fourth wall and look you in the eye.
We're not. We're not doing IT ALL. No one is DOING IT ALL. If ALL equals all the things we did at work PLUS all the things we did at home PLUS all the things our children did at school, then you've created an impossible to solve math equation–and after looking at four children's math work for the last six weeks-they're all impossible. 

I repeat: NO ONE is doing it all. We're all doing our best that fluctuates on the day, minute, hour. We're all doing our best managing our now-laid bare nekkid issues that we've been hiding in a dark emotional closet hoping it'd just go away if we were busy enough and now it keeps struttin' around the house like some awkward creepy aunt who won't go home.
Sorry, now we're all scarred with that imagery.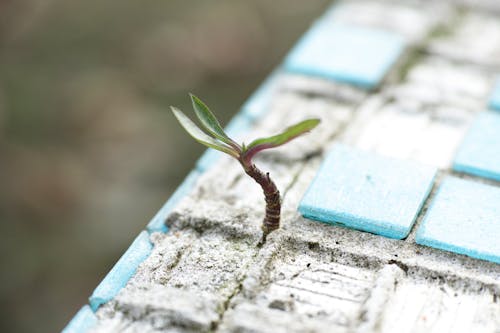 Friends, these are unprecedented times in our generation. We can do this together but it's more than OK if it looks different for each of us. Some of us are deep-cleaning closets while the rest of us are hiding in them and reading memes. Just do what you and only you can do for yourself and the people around you.
Be content.
Be kind.
Welcome the uncomfortable emotions instead of hiding from them.
Face uncertainty and find peace with it.
See fear for what it is: uncontrolled unknown given too much power and screentime.
There is joy in the midst of sorrow, loss, and pain.
There is certainty in an uncontrolled slide.
Keep your eyes open to lessons, growth, and found joy.
God does his best work in the valleys.
Again, you don't have to do ALL THE THINGS-just one. at. a. time. And when you fail (we're all failing in something), go ahead and feel it, record it, learn from it and try again.
Repeat until you die.
I believe in you. You are not alone. Build a beautiful today one moment at a time.
xoxo,
Elizabeth